Delacroix Island - St. Bernard, LA Fishing Report
Pushlished On: August 24, 2022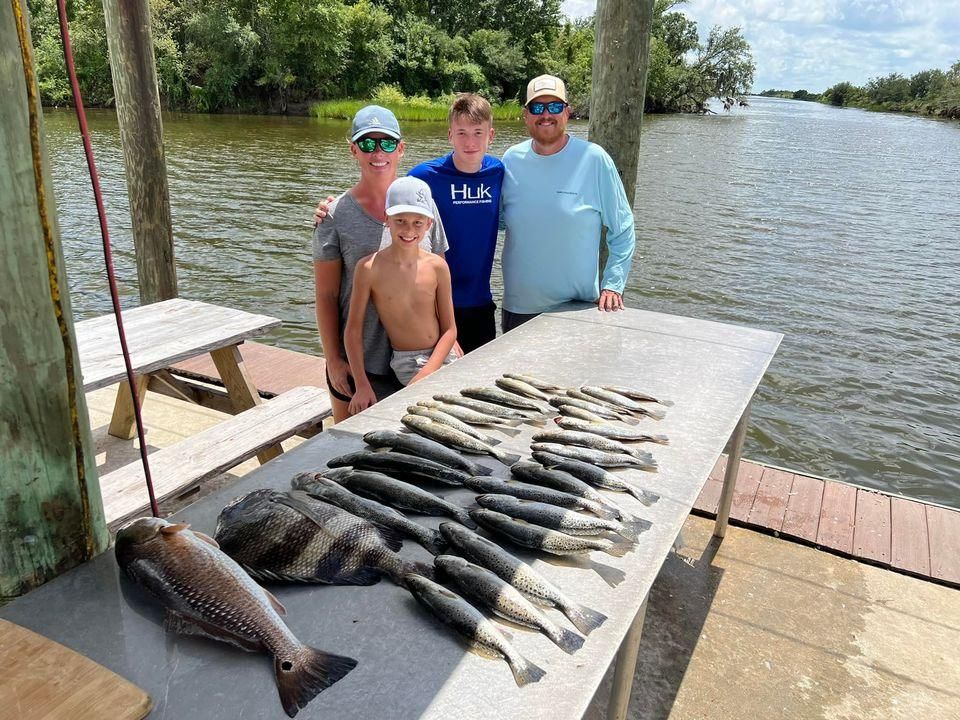 Delacroix Island - St. Bernard, LA Fishing Report
Pushlished On: August 24, 2022
Awesome Day on the Louisiana Water!
Delacroix Island - St. Bernard, LA
Had the pleasure of taking Mr. Joe, Ms. Christie, And their boys out today. Conditions weren't the greatest but we still but together a nice box of fish and had a great time doing it as well. Finished the day with 1 6lbs slot red, 1 Sheepshead , 20 Specks and 7 white trout. They also caught and released 4 Bull Reds weighing in at 22lbs, 24lbs, 26lbs and 28lbs. Not to mention a bunch of throw back Trout! Call now to book your next fishing adventure. (504)710-7158. Spots are filling up quickly. Gift certificates are available, we can accommodate corporate and large groups. We can also assist with lodging.
Popularity
Light Fishing Pressure
Water clarity
Clear, 2-6 Feet
Scenic setting
Clear & Open
Cajun Outcast Inshore Charters Available Trips